Property investor and trainer Samuel Leeds has recently been in some hot water over claims that he got business advice from Lord Sugar. Lord Sugar claimed it was simply meeting at a conference and said he didn't give Mr Leeds any business advice.
Before Samuel Leeds video was released I made the following prediction on Facebook:
"This is my pre-video prediction:

Having listened to Lord Sugar's video carefully, he says he met Samuel Leeds at a conference.

In one video clip being shared of Samuel, he says he was at a boardroom meeting with Lord Sugar. In another clip, Samuel talks about paying for mentoring from Lord Sugar.

I predict they are talking about the same event. I would predict that Samuel paid a significant amount of money to sit at a table with Lord Sugar and talk to him about business. In modern parlance, this could be described as a mentoring session and, informally, as business advice.

For people of Lord Sugar's generation, however, mentoring meant working alongside someone helping them over many years. Business advice to him means something very formal with agreements, reports, etc.

I believe they are both talking about the same thing from very different perspectives. That's my prediction, we will have to see!"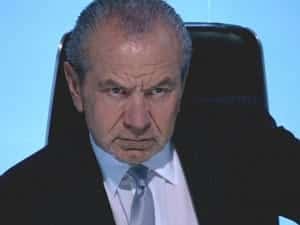 One person responded saying that a single session could not be described as mentoring and that "Mentoring implies a formal, long term 121 relationship".
However, Cambridge University says "[m]entoring can be a short-term arrangement until the original reason for the partnership is fulfilled (or ceases), or it can last many years" and a number of places offer single session mentoring including UK charity No Panic. If you do a Google search for "single session mentoring" you will see many places offering this as a service. This shows that it is possible to get mentoring in a single meeting and negates this criticism of my prediction.
Summing up my hypothesis I said on Facebook:
"I believe Lord Sugar has a more old-fashioned view of mentoring so he would not view such a session as mentoring. Samuel being a younger man, and being in the training space where so many things are described as mentoring, would view the session as mentoring."
Samuel Leeds then published the video on YouTube. You can watch it here:
Was My Prediction Correct?
I think I was bang on! Samuel Leeds shows that he paid over £4000 to be at a business round table with Lord Sugar. He shows booking confirmations and emails from the host of the event. This shows, in modern parlance, a group mentoring session occurred. Lord Sugar probably has a more traditional interpretation of old-fashioned, long term mentorship but that isn't Mr Leeds' fault!
Lord Sugar should clarify that Samuel Leeds did indeed participate in a session with him where they sat down and spoke about business. Saying that they met at a conference is technically true, but gives a misleading impression about the nature of the meeting.
Either way, it is clear that Samuel Leeds was not lying. Rather Mr Leeds has an interpretation of events that was entirely reasonable. His use of language is simply different and more modern than Lord Sugar's.
PS. You can get everything Samuel Leeds learnt from Lord Sugar at Mr Leeds' website. Enter the code SUGAR and get it all for free! 😀